140 Prestige

The Softub 140 is our smallest spa making it ideal for singles and couples. Its compact size makes it the perfect solution for any location where space is limited.



Capacity
Outer Diameter
Inner Diameter
Depth
Weight Tub (empty)
Weight HydroMate
Weight Bi-fold Lid
Total Weight (with water)
Water capacity
Lighting
Hydrotherapy Jets
Compliance
Voltage
Inner Shell
Upholstery
Safety
Ozone




1-2 Persons
150cm / 59in
127cm / 50in
61cm / 24in
20kg / 50lb
18kg / 40lb
7.5kg / 16.5lb
612 kg
530 Litres / 140 Gallons
None
4 Jets
CETL
110V
Polybond Foam
LeatherTex Marine Grade Vinyl
Bi-Fold Lid with Locking Straps
Optional Built In Ozone Unit




220 Prestige

The Softub 220 can easily accommodate 3-4 persons making it ideal for couples and families.



Capacity
Outer Diameter
Inner Diameter
Depth
Weight Tub (empty)
Weight HydroMate
Weight Bi-fold Lid
Total Weight (with water)
Water capacity
Lighting
Hydrotherapy Jets
Compliance
Voltage
Inner Shell
Upholstery
Safety
Ozone


1-4 Persons
180cm / 71in
152cm / 60in
61cm / 24in
30kg / 65lb
18kg / 40lb
10kg / 21.5lb
937 kg
830 Litres / 220 Gallons
LED lighting
5 Jets
CETL
110V
Polybond Foam
LeatherTex Marine Grade Vinyl
Bi-Fold Lid with Locking Straps
Optional Built In Ozone Unit



300 Prestige

The Softub 300 is ideal for family life and socializing and entertaining friends.


Capacity
Outer Diameter
Inner Diameter
Depth
Weight Tub (empty)
Weight HydroMate
Weight Bi-fold Lid
Total Weight (with water)
Water capacity
Lighting
Hydrotherapy
Compliance
Voltage
Inner Shell
Upholstery
Safety
Ozone

1-6 Persons
198cm / 78in
168cm / 66in
69cm / 27in
39kg / 80lb
18kg / 40lb
11kg / 24lb
1254 kg
1135 Litres / 300 Gallons
LED lighting
Jets 7 Jets
CETL
110V
Polybond Foam
LeatherTex Marine Grade Vinyl
Bi-Fold Lid with Locking Straps
Optional Built In Ozone Unit


Complete Spa Package starting at $3,195
Everything's included. No hidden costs.
Here's what you get in each Softub Package:
- 2, 4 or 6 Person Softub Unit
- 1.5 hp Heat Exchange Pump
- Heat Saving Thermal Lid
- Water Treatment Kit
- Floating Thermometer
- GFCI Plug with 11' of Chord
- Hydrotherapy
- 5-Year Manufacturer's Warranty
- Free Delivery & Installation
- All prices exclude applicable taxes
- Years of hot water enjoyment!
Weather Resistant & Comfortable
PolyBond
The interior of the Softub is made from Polybond foam. Originally developed for insulating cpace capsules, the material is characterize by its excellent thermal properties and light weight. Polybond also offers structural stability but remains soft, cushioned comfort in sitting and lounging positions across the tub.
LeatherTex
The outer casing of the Softub is made of LeatherTex, a material sourced from premium yacht construction and also noted for its great durability and weather resistance. It easily withstands UV radiation, scorching summer sun and harsh winters. The elegant leather look also adds a touch of style to any room, deck or garden.
Proudly Made in Canada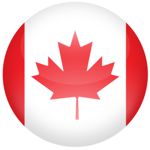 Choose the colour of LeatherTex™ marine grade vinyl that suits you: