French Country Soaps are available at Ottawa Softub:
FrenchCountrySoaps.com is a soap company from Ottawa, ON, Canada. We specialize in natural handmade designer vegetable glycerin soap. We take pride in the quality and craftsmanship of our products. We create small batches of luxurious natural soaps. There are never two alike. We have done much research in therapeutic ingredients to help benefit the skin.

Why use Handmade Natural Soap?
Have you ever taken the time to look at the ingredient list of your favourite commercial bar of soap? It's full of chemicals, detergents and preservatives.
The biggest difference between handmade soap and commercial soap is glycerin. Glycerin is the natural byproduct of the saponification process. Commercial soaps remove the glycerin. Handmade soap is unaltered, leaving all that skin-loving glycerin in the soap. Glycerin is a humectant which means it draws moisture into the skin, leaving it soft and smooth.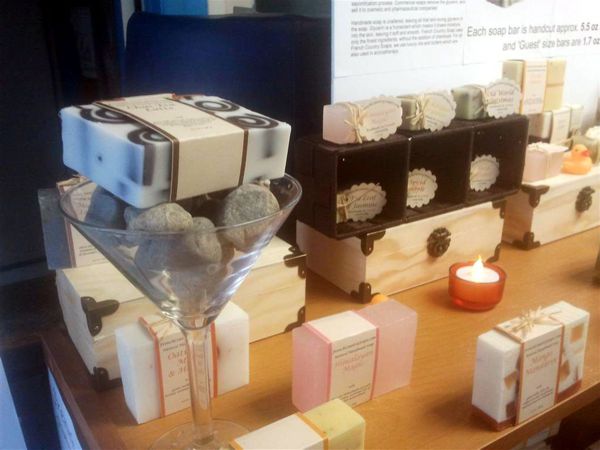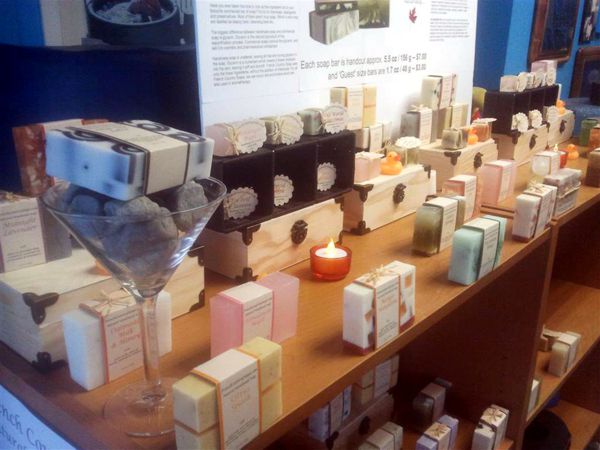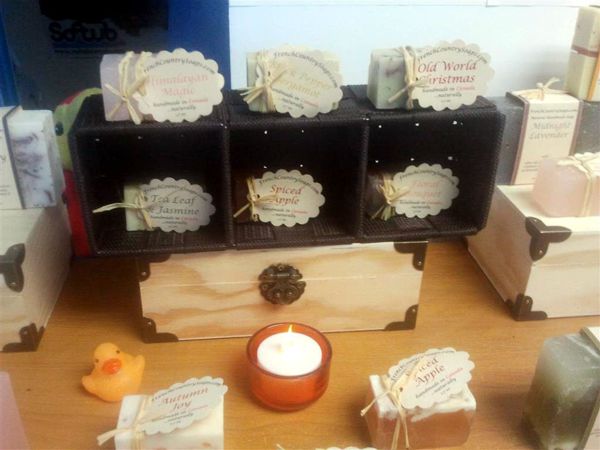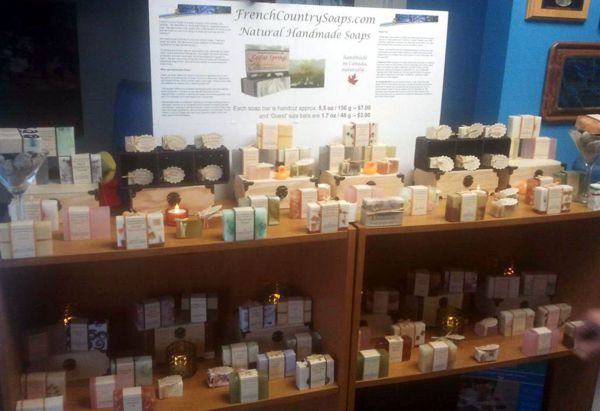 Soap Tip:
Handmade soap doesn't contain the chemicals that store bought bars do to keep them from "melting" in water. Please use a well draining soap dish to ensure your bars last a long time – our bars will typically last one person for a full month or more.
Please note that the nature of handmade soap is that no two bars look exactly the same. Small variations in swirls and other small details that do not affect the quality, smell, or use of the soap, can be expected.
Fragrance Oils designed for soap making are generally not natural, they are made out of synthetic aroma chemicals, all of which have been fully tested for safety, allergens and skin irritancy by the research institute for fragrance materials. So, why do we use fragrance oil? Well they're fun! We can get all kinds of things you can't get in nature like chocolate, strawberry, raspberry, really anything you can imagine.
An Essential Oil is an all natural product. It can come from the peels of fruit or the buds of a flower, but we are limited by what can be found in nature, and sometimes just because we can find it in nature doesn't mean it can be made into an essential oil. For example, even though there is such a thing as lilac flowers, they cannot be made into an essential oil (same for strawberry, raspberry and many other things).